Introduced in 2018, WhatsApp business was launched to ensure reliable and secure communication between businesses and clients. Meta learned quickly about the platform's popularity and judged that people were using the platform to connect with potential clients. 
The company decided to weigh in on the matter and offered paid promotion solutions for business communication.
You need to register yourself from a different business phone number on WhatsApp business to create a WhatsApp business account. This will allow you to automate messages, develop a custom template, and do much more…
So, answering the question of what is business account on WhatsApp is the same as telling people what WhatsApp Business is.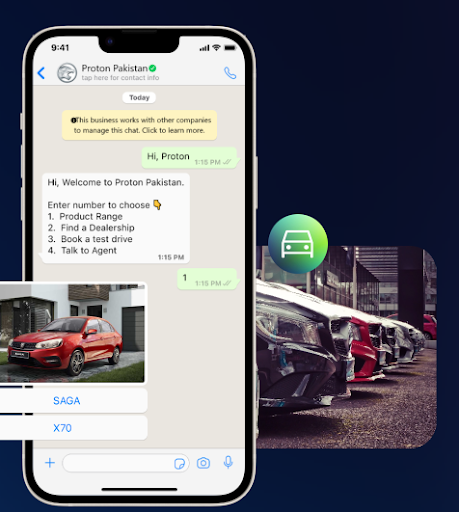 WhatsApp Business Overview 
The ever-powerful sword of encryption is slicing new chunks of business online, but how can you take your piece of the cake? Learn about WhatsApp Business and what its 'reign' means for you.
I'd feel mortified if someone asked me about WhatsApp business and I didn't know about it. It is because we live in an era where digital is the new air, at least for your business. 
Knowledge isn't power anymore, well, it might be, kind of, but binary is a bigger one. 
Contemplating that it is debatable that the world of cloud computing attracts new consumers daily. It doesn't matter whether the consumers know about the process, but they use technology to get things done.
An application for such a process is WhatsApp Business. One that employs a lot of telecommunication power and connects billions of people around the globe. The daily user base reach is in hundreds of millions, and what better way to boost your business than to leverage such power?
However, many don't know how to make it happen, and that is where Convex comes in. Let us help you first understand what it is and how it can help your business reach new heights in no time.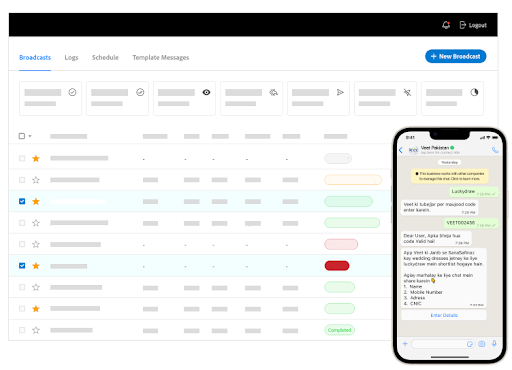 WhatsApp – More than just a messaging application
Using WhatsApp a lot has made us desensitized to its benefits, so we easily overlook its capability to connect with people around the globe. You can send files over 100 Mb, make in-app payments, and even do secure encrypted video and audio calls. 
Someone who didn't live in the 90s won't understand that we used to pay for messages, yes, literally. Like we do pay now, too, for the internet and carrier packages, but there was a world of text messaging that was practically nonexistent.
This example depicts the true nature of what our generation now knows and what they are missing out on. How WhatsApp has shaped our lives is truly remarkable. You can do everything, from sending messages to sharing locations anytime, anywhere.
WhatsApp business – A powerful conversion tool
WhatsApp business is just like WhatsApp, but it's not. 
With features that would help you create ripples in the e-commerce sector, WhatsApp business allows businesses to enjoy two-way conversations with their clients. 
Consumers are more responsive when engaged in real-time, and what better option than to sell them products right where they love to exist? 
Furthermore, WhatsApp has a user base of 2 billion, meaning that businesses can tap into this pool locally and internationally if they have a presence on WhatsApp.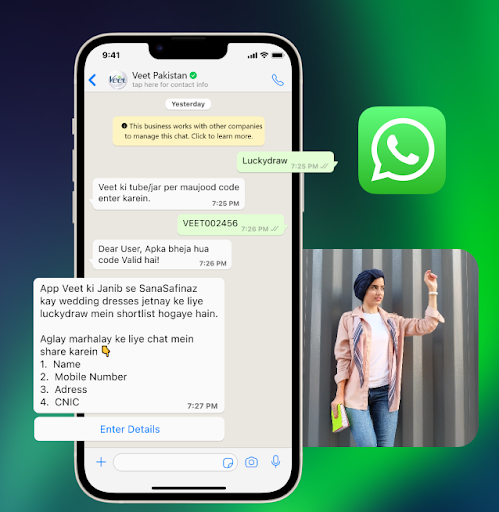 How to make a WhatsApp Business Account?
To use WhatsApp business, one needs to have a WhatsApp Business Account. This account will be associated with a specific business number, just like other WhatsApp accounts are. However, this account will open new doors of opportunity for your brand.
You can easily set up your online shop on WhatsApp with this account, where your details, catalogs, location, timings, and everything can be listed.
A WhatsApp business account is easy to create and use, but at times, if you need help getting your account approved, you can let the business solutions providers like Convex do it for you.
The question, in the end, isn't, therefore, of how to make a WhatsApp Business account, but it is about how making one can benefit your business.
The fundamentals: WhatsApp Business Account
Before creating a business account WhatsApp, there are a few fundamentals that you should know about:
Policies you should know
WhatsApp is very strict about its commerce and business policies and encourages businesses to follow the procedure. For WhatsApp, providing users with a quality conversation experience matters the most; therefore, it wants businesses to keep this domain uninterrupted while doing business.
User privacy is the platform's top priority, and that's why WhatsApp bans any illegal activity or trade. In addition, no services that go against the country's regulations are allowed. 
There is no leniency on information provided by the business. If a company has provided any information, it should be accurate to the customer service number, URL, and location. Everything should be up to date.
Any impersonation or wrong information will be dealt with in accordance with the policy. Failure to follow instructions may limit the account or remove your access to WhatsApp Business entirely.
These policies are indispensable to creating a responsible dealing and conversation atmosphere online where the user data is secure and safe, and the intent of providing quality experience remains intact.
Different WhatsApp Business Accounts
While you might think that there is only one type of WhatsApp business account, there isn't, and here's why you should know about it.
WhatsApp API account and how can it help?
As the name indicates, the application programming interface for WhatsApp accounts enables you to do much more than just WhatsApp Business. It allows you to use WhatsApp's potential in the best way possible.
There are countless applications for a WhatsApp API account, from chatbots to customized template messages. However, there are more types of WhatsApp API accounts.
Also known as WhatsApp Business API, this type of API needs to be accessed via a Business Solution provider like Convex. BSPs are the connecting medium between users who want to get their hands on WhatsApp and the original software. 
Whether someone chooses to go for the embedded sign-up method or the classic sign-up, BSP will be their point of contact. 
When you choose WhatsApp API Cloud to become your solution provider, you trust Meta to help you. Everything is hosted and processed on their servers. 
For beginners, however, having some technical knowledge is helpful. You can do it yourself, but the process often gets pretty tricky. 
Therefore, trusting a Business solution provider is a better way to make things happen.
Moreover, there needs to be a user interface in APIs to compel you to use a CRM or inbox where your business messages can be received or sent. But, again, that is possible only through a solutions provider that offers these services, like Convex.