More and more individuals are starting such businesses due to the growth of flexible workplaces, and as time goes on, the value of such coworking websites increases.
The rivalry and rising demand have the ideal base thanks to the expanding number of firms. Websites, marketing, and measurements become more crucial in this environment. Therefore, you must continually stress these to stand apart from the competitors.
How can your website help you be effective in an industry that is developing quickly?
Heatmaps and constant measurement are the solutions. You may learn how to use these tools wisely in the paragraphs that follow to end the year on a good note. On a side note, look out for these top digital marketing trends to keep your business ahead on every front. 
Why do you need to measure?
Each analytics tool is crucial, even if you merely want to develop your own remote working space website and you've already begun one of these projects.
This is crucial because you can determine what has to be changed on your website, what components you need to add, and what metrics you need to enhance depending on the information you have retrieved.
We regret to inform you that your website won't be successful if you are unaware of these metrics. However, it will also affect how well your business does.
 Let's examine the elements you should consider when measuring:
Conversion rate

Performing components

Components that don't work well

Your goods and solutions

Website usage

And sources
You can be certain that your website, and thus your flexible workspace, will be quite popular if you continue to examine these indicators.
You must be interested in knowing more about the products or services we're referring to because you are opening up an office to the public.
Keep your product in mind while you evaluate your website. Specifically, the office that you have contracted out. But, of course, you are free to think in this way.
You can be certain that your website, and thus your flexible workspace, will be quite popular if you continue to examine these indicators.
Additionally, concentrate on each of your services to make resources available. This may be a computer, a printer, or even the environment you offer. 
These will provide you with a competitive edge, which you should surely highlight and examine on your website.
But where would you begin the study? First, let's dig into the main story.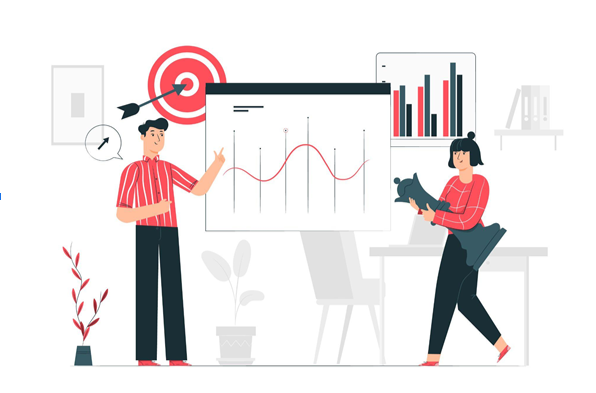 Source: https://www.freepik.com/ 
Quantitative data
Quantitative data collection is always the first step in measuring a website. In this situation, you get data on your website's visitor volume or conversion rate as a percentage.
It's crucial to remember that the website traffic for a coworking space may differ from your real traffic. For example, the measurement may have indicated that 100 visitors visited your site each month.
300 individuals could have physically used your services as a consequence. In other words, 300 individuals paid you a monthly charge to use your place.
Potential clients are represented by your website traffic. They have an interest in you and a desire to cooperate.
This is crucial information to keep in mind for the measurement and vast volumes of data.
However, what do these facts truly indicate, and why must you cope with them? Check them out one by one: 
Conversion rate:

Similar to any other website, yours displays the efficiency of your page by its conversion rate.
It displays every activity that is helpful to you. This may occur, for instance, if someone rents space in your workplace. or if a person subscribes to your newsletter.
Being as high as you can with this measure is your objective. The more reservations you have, the more prospective clients you have.
Sources:

By looking at the available information, you may determine where your website's visitors are coming from. Priority one when starting any marketing effort should be given to this. In addition, this information will be crucial when

redesigning your website from an SEO perspective

. 
You must intensify your social media advertising if you see that most of your traffic comes from these sites. Additionally, it might increase traffic and draw more visitors to your coworking space.
Website use duration

: The amount of interest you have piqued in visitors is shown by how long they stay on your website. They will learn more about you and develop trust as a result of spending a longer time on your website.
The more people know about you, and how much they trust you, the more probable they will employ your services.
As you can see, your website's quantitative data may also be quite helpful in the operation of your coworking space. But, again, utilizing Google Analytics, which provides the necessary information, is the simplest option.
The measurement should be a learning process
You may gain a complete picture of the performance of your website by gathering quantitative data. However, before looking into other metrics, make sure you are using an optimized web hosting provider for better speed and performance. What if, however, you see that one of the indicators is not displaying favorable values?
Let's imagine you notice that visitors to your website only browse for a short period and that your conversion rate is likewise trending downward. Now what?
Some more inventive methods for gathering reliable data are developed at this point. For example, you can use these techniques to determine why a certain indication degraded.
It also offers suggestions on how you may raise each measure. Sound nice, yes?
We strongly suggest using heatmaps if you want to get quantitative data.
Heatmaps display how visitors utilize your coworking office website. Which services or products pique their interest the most? Which subpages do they frequently visit?
This knowledge is crucial since it can increase the number of potential clients that visit your website. Additionally, you may use heatmap analysis to optimize your website, which will encourage more people to visit your coworking space.
Let's look at the results of data heatmap analysis and how you can use them: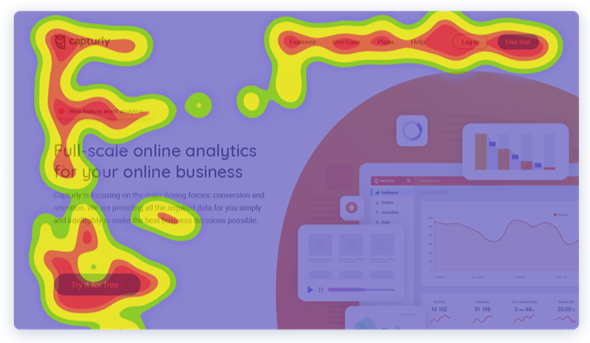 Segment heatmap
Segment heatmaps display the website use patterns of each source of visitors. Different colored markers are used to identify segments from various sources.
Why are you concerned about this? Because every source is an exact representation of the people that visit your shared workplace. You can also learn which platforms you should use to promote your business.
You should use PPC advertisements and hire paid media marketing services to promote your company if you see that the majority of the traffic to your website originates from search engines. Additionally, this may boost visitors to your office and online.
Additionally crucial to website optimization and ad placement are segment heatmaps. You can properly target your banner advertising using this method.
Click heatmap
Use heatmaps to see which areas of your website are most and least popular. In addition, it reveals which areas of your page are most frequently visited by visitors and which receive infrequent visits.
Warm colors are used to indicate popular portions, whereas cool colors are used to show less popular sections.
You may determine which of your services your visitors are interested in using this information. For example, do you like the ambiance at your office and wish to utilize it? Heatmaps display it.
Following the assessment, you must prioritize the popular sections of your website and delete the lower-performing components.
Prioritize your services and set them at the top of that subpage if they did well throughout the measurement. This prevents visitors from having to spend a lot of time browsing your website straight away.
Scroll heatmap
This technique essentially demonstrates how long consumers browse over your page. You may use it, for instance, to provide links to your blog's interface's most popular locations.
Links that give details about your coworking space should be included. Giving your potential consumers information is the goal of this.
Always keep in mind that this industry is becoming more competitive. Therefore, giving as much information about yourself to potential clients is the ideal strategy.
People's feelings of uncertainty are lessened because of this, as it always comes up when renting or buying anything. Additionally, you may hasten the decision-making process and guarantee that they select you over your rivals.
Use scroll heatmaps to do all of this. What a good connection can accomplish, huh?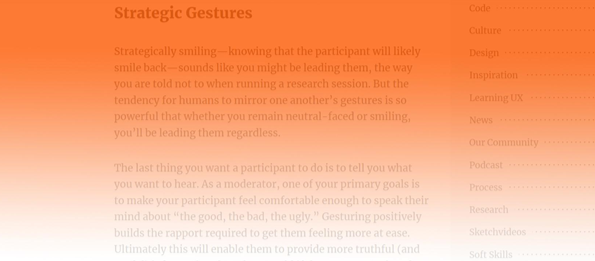 Conclusion
As you can see, website research is crucial for your online business's success, for example, if you manage a coworking space.
You may determine your company's strengths and shortcomings using metrics. You may optimize both your website and your business with this information.
We advise you to combine quantitative and qualitative measuring methods for efficient measurement. We mean, for instance, using Google Analytics and heatmaps together.
We hope we can help.