While every marketing guru proclaims 2017 as being – at last – the year of Augmented Reality, this article will focus on some of the proven tactics that are often overlooked.
Don't start another blog.
Instead, start a podcast. Yes, podcasts are hard to get off the ground. Yes, your audience will be limited. But this is about quality over quantity and what you will lose in volume, you will gain in attention span. In short, go where the competition is not. Podcasts can be a great way to gain a following for your brand, and inevitably lead to greater recognition and conversions down the line.
Don't send more LinkedIn messages.
Instead, send value-packed content booklets via snail mail to relevant individuals. Go old school, because your competitors aren't. Pick a few top prospects to target and send them something of value through the mail. Digital advertisements come and go, but giving them something tangible to hold on to can stay with a potential client for a long time.
Don't segment your audience.
Instead, let them segment themselves using a bottom-up approach. You may have already created audience segments, and that's great. In 2017, challenge your assumptions. Run an a/b test to find the optimal self-segmentation strategy on your website or app. You can explore both messaging and relevant goals for those audiences through such an approach and take out a lot of the guesswork when it comes to segmentation.
Don't add more features to your website.
Instead, speed up your website; then consider adding new features. while adding a new feature to your website might increase your conversion rate, it remains an uncertainty. Improving the load time of your website is a sure-fire win. Every 1 second in load time improvement has been shown to improve e-commerce conversion rates on desktop sites by up to 1% and it has an even greater impact on mobile. Site speed has time and again been a deciding factor in what drives away online visitors. Make sure your site is performing the best it possibly can before adding too many new features to it.
Don't add more content to your website.
Instead, get real with your audience. Get rid of your stock photography and add original photos. Write copy that is concise, to-the-point, and honest. If you don't have the resources for these elements, hiring a photographer or investing in a copywriting team can be incredibly helpful. It allows you to deliver real and useful information to your audience, and highlight the true value of your company. Be yourself and your customers will appreciate it.
Don't interview your customers.
Instead, talk to those who didn't become your customers and find out why. You know that lead you just lost? Why did they walk away? What could you have done better? Find out and use it to craft your marketing and sales messaging. This is some of the most valuable information you can gain from your existing sales process, and it can help to make better decisions in the coming year.
Don't collect more data about your visitors.
Instead, collect smarter data. For example, click-tracking data is nice to look at, but how useful is it really in understanding what UX challenges your customers are experiencing? Could session recordings be more valuable? And once you're capturing sessions, are those being automatically tagged and organized in way that is providing value. Consider a smarter behavioral analysis tool such as SessionCam to get deeper insight about the behavior or your visitors and where you can make adjustments to your website design in order to create a better user experience.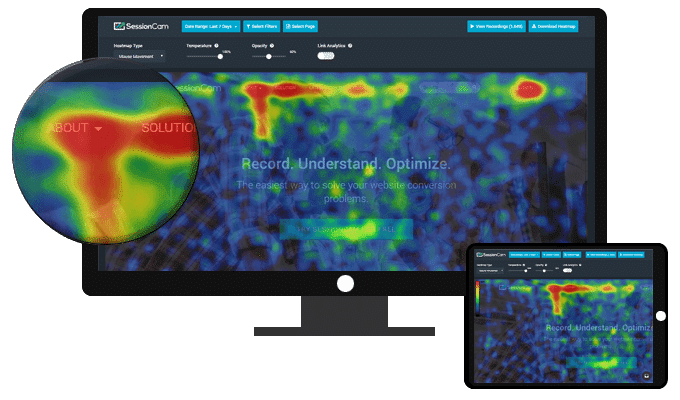 Don't use every social media platform.
Instead focus on a few or one that you can really do a good job with. Are 80% of your most qualified leads all coming from one social channel? Are your resources stretched too thin across platforms? Stop spinning your wheels. Gain traction where it matters. Focus your resources on the platform that is delivering results. Just because new social media platforms are gaining popularity, does not necessarily mean they are right for you and your brand initiatives.
Don't send more emails.
Based on Easysendy's statistics, a good email open rate ranges between 17% and 20% depending on the industry. Therefore, it is imperative to ensure that you send emails to the right person at the right time.
Use time optimization tools to find the best time and day to connect with each prospect rather than using outdated assumptions that only work on average. Don't be average, be data-driven.
Source: http://www.bluefountainmedia.com/blog/shifting-the-focus-from-reinvention-to-optimization-in-2017/